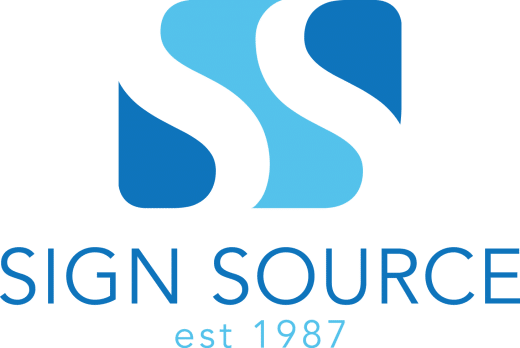 Over 500,000 Signs Delivered Since 1987
  We build signage that gets your brand and business noticed.  As a full service provider, we handle every stage from design to production and installation. See our most recent work by clicking any featured project below.
DEDICATED CUSTOMER SATISFACTION
We will return every call, answer every question, and go to whatever lengths necessary to make sure you are satisfied with your experience.
WE TREAT EVERY ORDER THE SAME, REGARDLESS OF COST
We built our business one sign at a time.  By building strong relationships through positive experiences we hope to secure our continued growth while still exceeding the needs of our clients and customers.
WE OFFER LOWER COST SOLUTIONS WITHOUT SACRIFICING QUALITY
Having one of the lowest labor costs in the US means we can afford to build quality signs at affordable prices. We will beat anyone's price, even with shipping included.
WE SERVICE ACCOUNTS ALL ACROSS THE UNITED STATES
Whether you find yourself in Charleston, St. Louis, or San Francisco, we can meet your signage needs.  Our extensive network of strategic partners allows us to service accounts like they are in our own backyard.
WE WERE BUILT ON WORD OF MOUTH ADVERTISING
Since 1987 we have been meeting the needs of property managers, resort communities, medical offices, builders, contractors, and commercial developers. We pride ourselves on being there for our clients as they grow their business.

PROJECT SERVICES
We will collaborate with you from the very beginning to assure your ideas and concepts are translated into a functional program that meets your specific requirements. From simple A-Frames to pylon and monument signs, whether you need a logo design, permitting facilitation, site surveying, project management, or engineering support our experienced staff will help guide your project from start to finish. Every client is assigned a key contact that they can call at any time during or after their project, regardless of size.

DESIGN
Our design team is focused on the clients needs. They are keenly aware that a sign must be aesthetically pleasing while still bringing functionality to the end consumer. Our designers work intimately with clients to balance these two principles while keeping in mind the direct link between what is ideal and what is financially practical. Whether you have an idea in your head or a well thought out signage program, our design professionals will help you to make your vision a reality.

PRODUCTION
If you can think it, we can make it. Our experienced craftsmen take great pride in creating quality signage with the best materials available. Our signs are meant to last. We depend on satisfied clients coming back for help on their other projects, so it behooves us to make signs that can withstand the test of time. This is why we will never resort to the use of cheap, unreliable materials simply to save a few dollars on the front end.

INSTALL
We have an experienced installation team that is just as comfortable hanging a 100-foot sign as they are a 10-foot sign. We will never leave a job site until the client is 100% satisfied. Our guiding principle when installing signs is to leave the smallest footprint on the mounting surface possible without compromising the integrity of the signage itself.
Phone: 1-843-766-5555
Phone: 1-866-666-6976
Address: 944-D Rochelle Ave.
Charleston, SC 29407
Business Hours:
Monday – Friday 8 am to 5 pm EST